Main content starts here, tab to start navigating
Thank you for choosing ilili NYC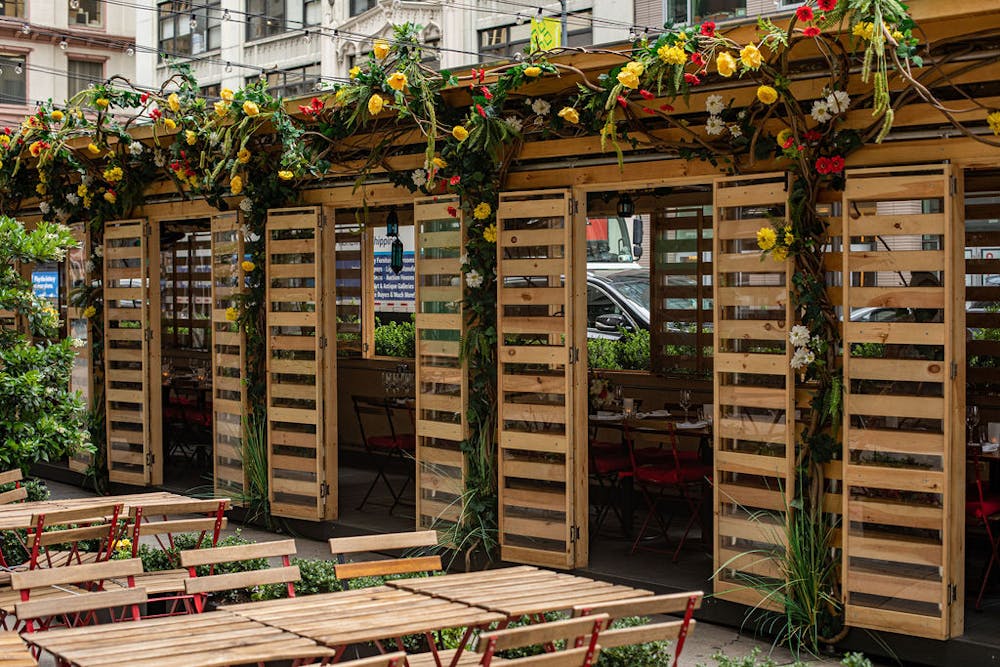 We're happy to have you join us at ilili!
While we cannot guarantee seats in our main dining room, we do our best to accommodate your requests. While you wait, please take a seat and relax in our bar and lounge area to enjoy one of our seasonal or signature cocktails or a glass of Lebanese wine from our beverage list. Please keep in mind we can only seat complete parties and can only hold tables for up to 15 minutes past your reservation time.
Our heated and fully enclosed outdoor cribs are available for dining for parties of up to 6 persons. However, please note that in severe weather conditions we will not be able to accommodate outdoor dining.