Main content starts here, tab to start navigating
Thanksgiving at ilili
Celebrate Thanksgiving with the flavors of ilili. A culinary journey that combines the richness of tradition with the excitement of innovation. Our offerings include dining reservations, takeaway meals per person or catering delivered nationwide for 4 or more.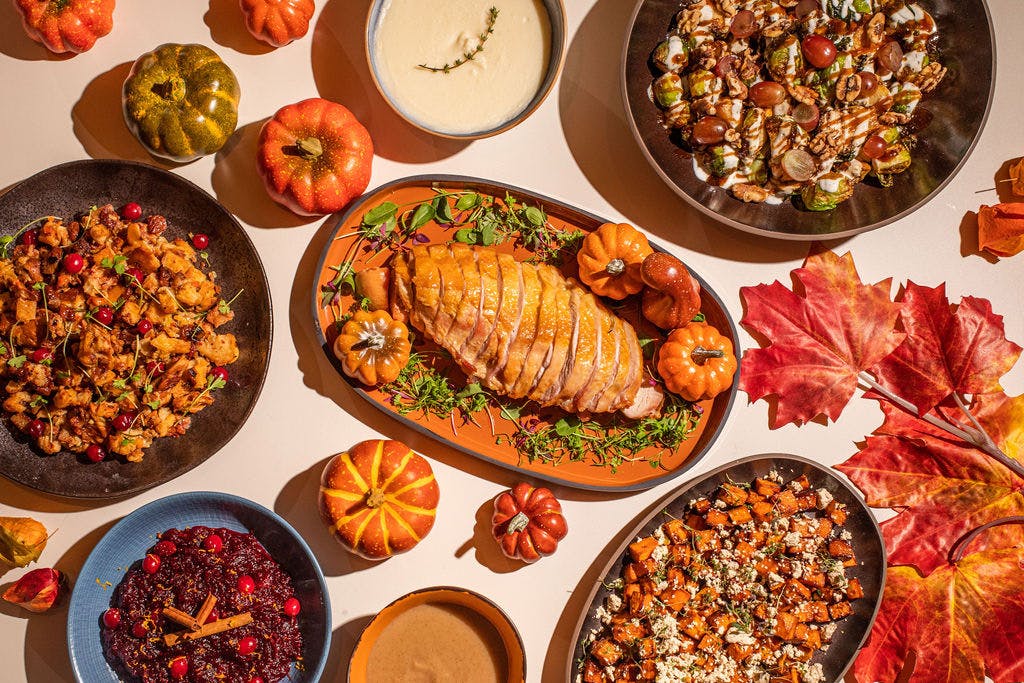 Local Pick Up
Looking for an intimate Thanksgiving celebration? Our takeaway catering per person is perfect for cozy gatherings with family or close friends in your own home. Indulge in the rich flavors of Thanksgiving with a thoughtfully curated menu that combines Lebanese tradition and modern innovation. Pickup catering orders are placed per person.
Nationwide Delivery
Don't live in the Washington DC area? Our catering for 4+ people has you covered with nationwide shipping. Elevate your feast with an array of dishes that can satisfy your taste buds while still capturing the essence of the holiday season.
Thanksgiving Catering FAQs
What Thanksgiving catering options are available?
We offer catering options per person (local pickup) and larger parties of 4+ people (nationwide shipping). Whether you're hosting an intimate dinner or a larger celebration, we have the perfect menu for you.
How can I place an order for Thanksgiving Catering?
You can place your Thanksgiving catering order online. We accept orders up until Friday, November 17th to ensure you have everything you need for your celebration.
Where can I pick up my Thanksgiving Catering order?
Thanksgiving catering orders can be conveniently picked up from our restaurant located at 100 District Square SW, Washington, DC 20024. Cold (to re-heat) orders can be picked up on Wednesday, November 22nd. Hot orders can be picked up on the day of Thanksgiving.
Is delivery available for Thanksgiving Catering?
Currently, we offer pick-up and takeout options for Thanksgiving catering from our Washington, DC location. However, for those outside of the area, we offer nationwide shipping for Thanksgiving dinners for 4-6 people through Goldbelly.
What's the deadline for placing Thanksgiving Catering orders?
You can place your order before Friday, November 17th by the end of the day. We recommend ordering early to secure your preferred menu items and pickup time.
Can ilili accommodate dietary restrictions or special requests?
While we do not offer changes to the menu, we can customize your order with items from our à la carte menu to fit dietary restrictions or special requests.
Is the turkey Halal?
Yes, the turkey we use for our Thanksgiving catering is Halal butchered.